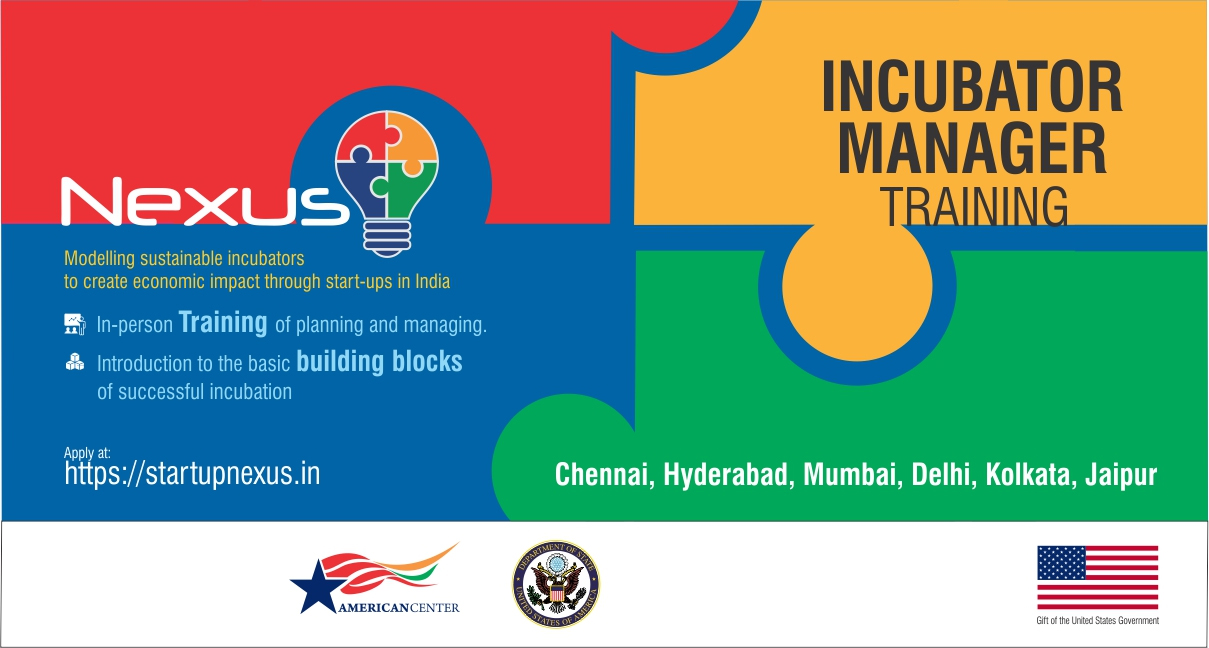 Incubator Manager Training Program
Incubators help new companies survive their challenging first years, grow and become sustainable and contributing components of an economic region. Business Incubators provide entrepreneurs wisdom, connections and support as they transform a business model into an actionable business strategy with partners.
The Incubator Manager Training Program imparts insights on building blocks of successful incubation.
The mission of Incubator Manager Training Program 2020 is to
a) Develop an Innovation-based economic process
b) Establish highly-leveraged incubation networks
c) Sustain incubation programs in the long run
Participants will receive knowledge of planning and operating tools to manage incubators as well as develop the new-gen entrepreneurial talent in their incubators.
The IM training will be held in a city near your incubator at the respective American Centers. The program is funded by the US Department of State; there will be no charges for the training. However, participants will be responsible for their own travel to the training venue and other logistics.
Program leaders
Questions? Contact us at info@startupnexus.in